How To Half-day Cruise ship Salmon Charters for the single Cruise ship guest. Relax and enjoy a Four-hour salmon charter. We add up to six guests per Thirty-foot average length vessel.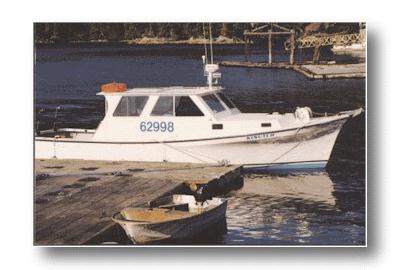 ---
You can trust that we will get you back to your ship before your all-aboard time.
How To Half-day Cruise ship Salmon Charters
---
Ketchikan charter Boats is the main company and books all charters for Ketchikan Charters, North Pacific Charters, Pioneer Charters, And Nothern Light Charters. And with our strict policy of choosing Captains, boat size, and Available Restrooms on board, we work with multiple other companies to get you out fishing.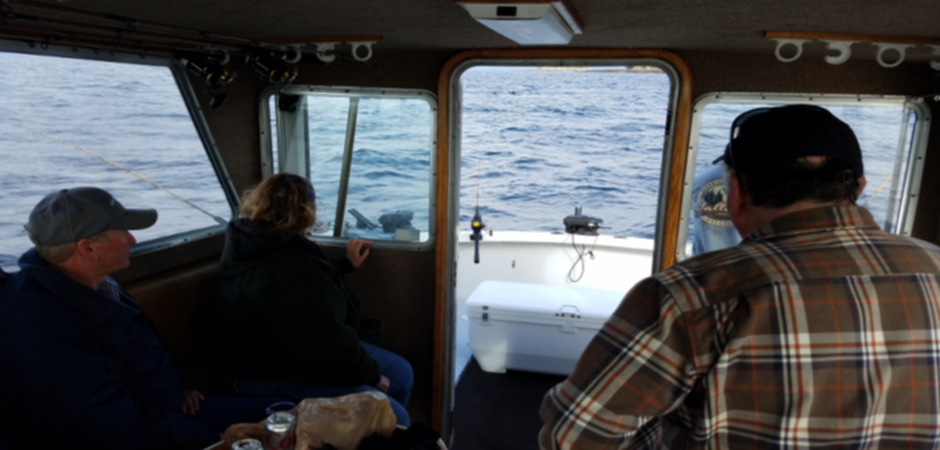 WE HAVE BEEN IN THE FISH BIZ FOR 30 YEARS!
What to do after booking a trip with us?
We have four dock spaces, 1-4, all end to end in Ketchikan.
There are two other docks located in Ward Cove. Please see the below information for all Norwegian Cruise lines guests.
When departing the ship in Ketchikan, If you are at the water level, Please proceed up the ramp. Look for the representative with our parent company's Large yellow fishing sign with "Ketchikan Charter Boats" and "last names,"
On dock three, this is at water level. You will head towards the visitors center and public restroom. It is the only direction to land.
If you are on dock four, all you have to do is go straight up the ramp.
The ramp is on the main dock level on docks one and two. The representative will be standing as close to the ramp as allowed.
Norwegian Cruise line guests:
Please proceed up the ramp into the welcome center and make your way over to the shuttle bus to town. At this point, the shuttle is free and may require a fee at some point. We do not regulate this. You will look for the large yellow sign With your last name in front of the bus when it gets to town. They are currently dropping off and picking up at dock four parking lot for all guests.
After meeting, the representative, you walk right to the fishing vessel, which is about the length of a cruise ship.
Once on the fishing vessel, the captain will get the state licenses filled out and paid for in cash (USD), $15.00 for the one day, then the safety Brief. And you will be off to the fishing grounds!
All vessels carry processing forms. Click here for more info on shipping your catch home.
The BEST Charter fishing in Ketchikan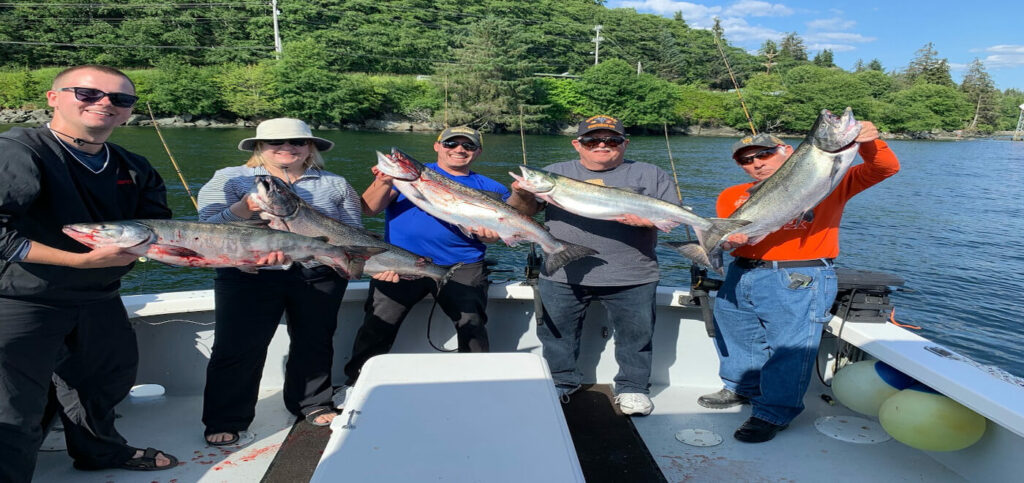 Click below to find answers to the most common questions.
CHOOSE YOUR ADVENTURE BELOW
Contact us by email or call at 1-907-225-7291 KCBI, Inc.